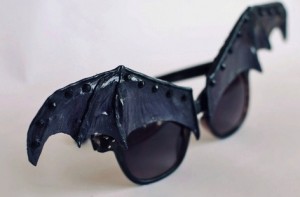 Each year numerous consumers are injured from wearing decorative contact lenses that were not properly fitted and prescribed by an eye care professional.  These lenses are unfortunately illegally accessible to consumers through a variety of sources, including flea markets, beauty salons and the internet.  They can also be found at retail outlets as a fashion accessory.
Buying lenses without a proper fitting evaluation and follow-up care can lead to potentially devastating eye problems.  All contact lenses, whether they have a vision correcting prescription or not, are classified as a medical device by the FDA and require a written prescription in order to be purchased.
Lenses purchased through alternative sources may be expired or damaged product.  With products from such alternative sources, consumers will not receive proper handing and lens care instructions.  This can lead to possible serious eye problems including: redness, eye abrasions, blurred vision, pain, and bacterial or fungal eye infections that could possibly lead to permanent vision loss or blindness.
Have fun and be safe at Halloween.  And if you desire decorative contact lenses to make that costume be the hit of the party, give our office a call, or schedule an appointment online, and we will assist you with getting you fit and giving you the proper care you need.
Dr. Hammond
Optometrist, Johnson Optometric Associates